CASE by Mercedes‑Benz
Four letters that are changing mobility as we know it.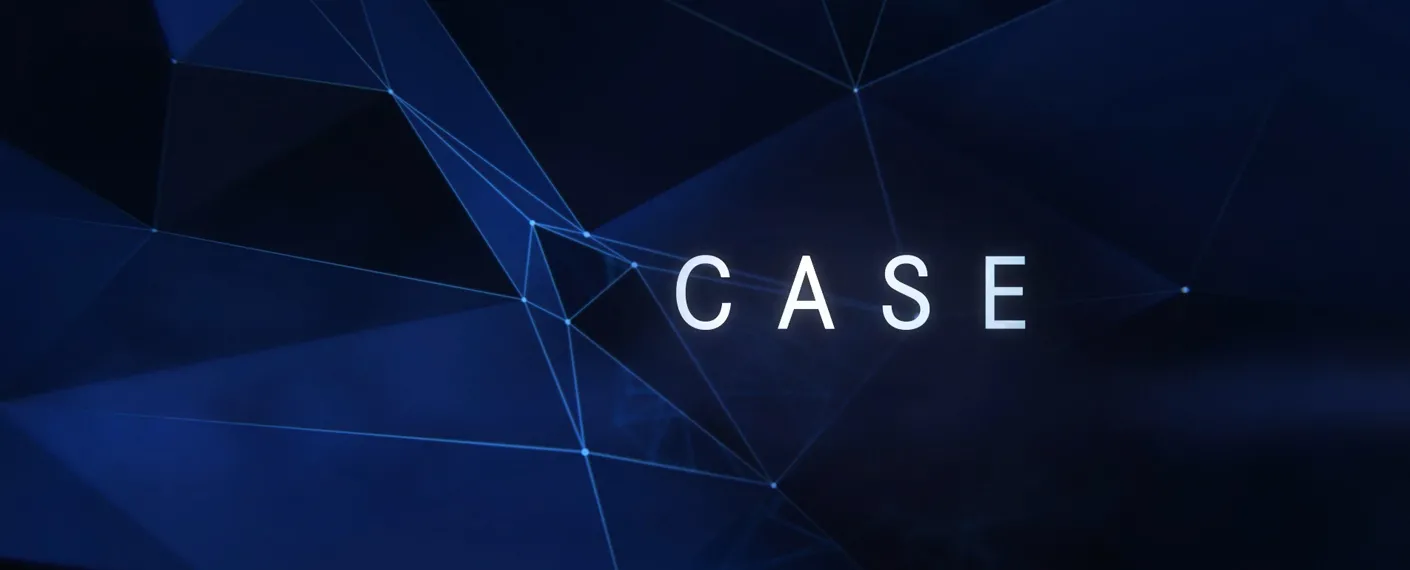 What is CASE?
Connected. Autonomous. Shared & Services. Electric. These four concepts will shape the future of driving. In fact, they already are. Mercedes-Benz has been moving the world for the past century. The CASE initiative sees that proud tradition continue as we develop the technologies and advance the ideas that will make the world more accessible for all.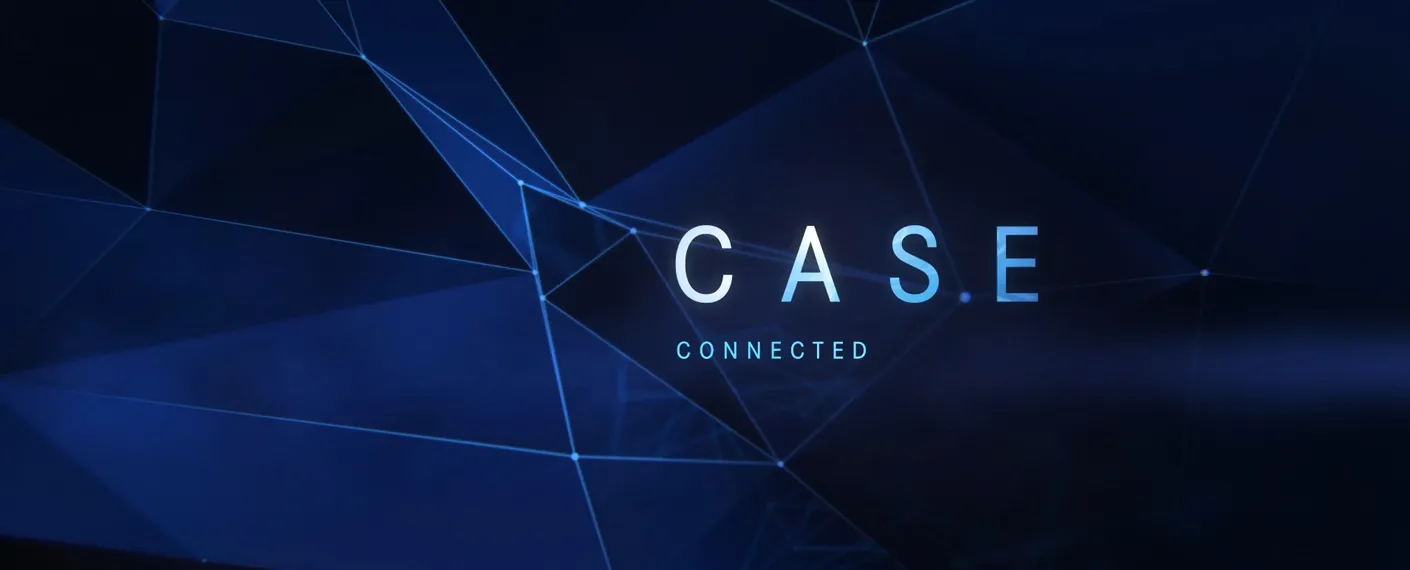 Connected
At Mercedes-Benz, we're combining personalization and convenience to bring you closer to your car than ever before. From touch to voice – connecting with your vehicle has never been this seamless.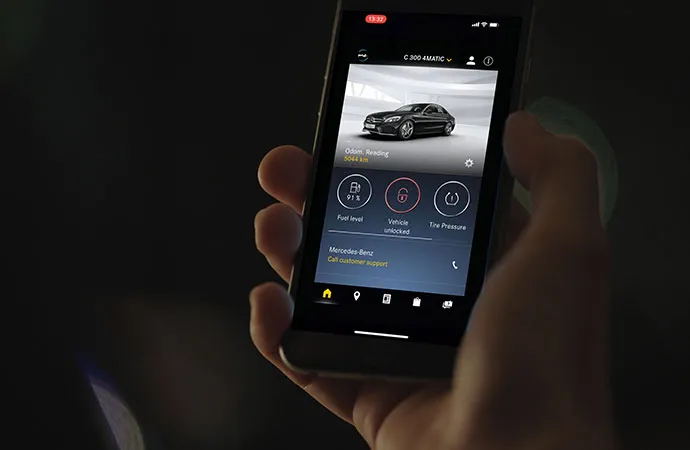 Joining Driver and Vehicle
In many ways, your Mercedes-Benz is an extension of you. That's why our new models feature connected car services like Remote Engine Start, Lock/Unlock, remote vehicle status and more. With Mercedes me connect, access to your vehicle doesn't stop when you walk away. And as these technologies becomes more reliable, the possibilities are sure to grow.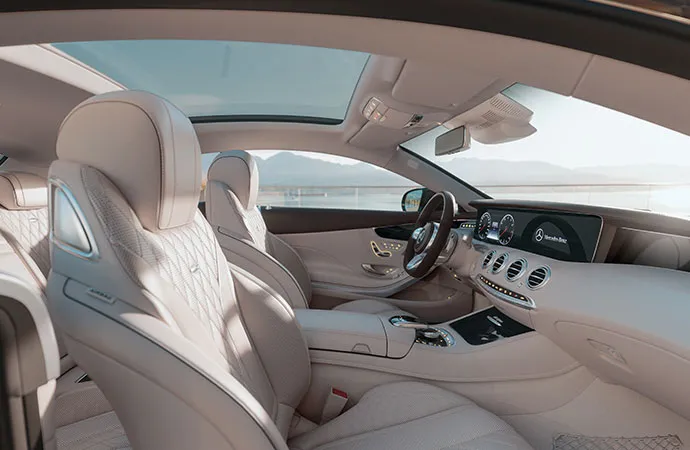 For a Smoother – And Smarter – Experience
Within each vehicle, the cabin is your cockpit. Intuitive operating systems allow you to access apps via touchpads, widescreen displays or voice command. The MBUX system shows drivers vital information in real time, from navigation to entertainment to vehicle performance. And built-in Artificial Intelligence allows the system to learn your habits at the same time as it is constantly adapting to new information.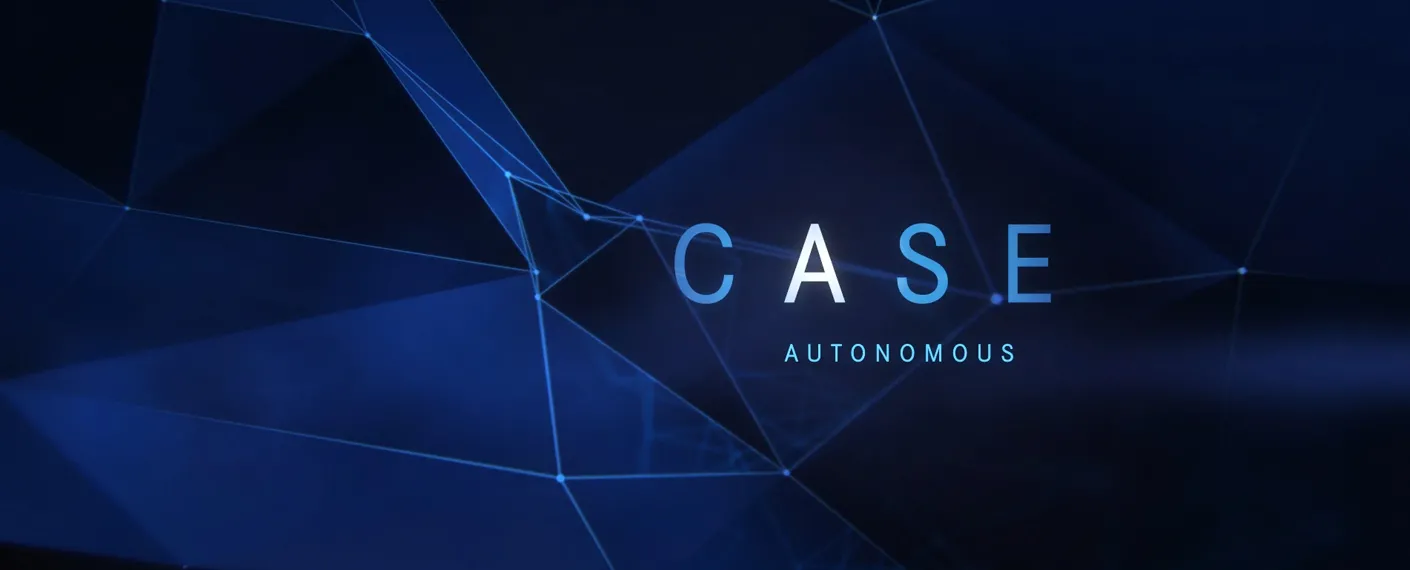 Autonomous
For Mercedes-Benz, the future of autonomous driving is about giving our drivers back the time stuck in traffic, waiting for lights, commuting and more. Ultimately, this could mean more freedom to truly enjoy the experience in our cars and worry less about the drive.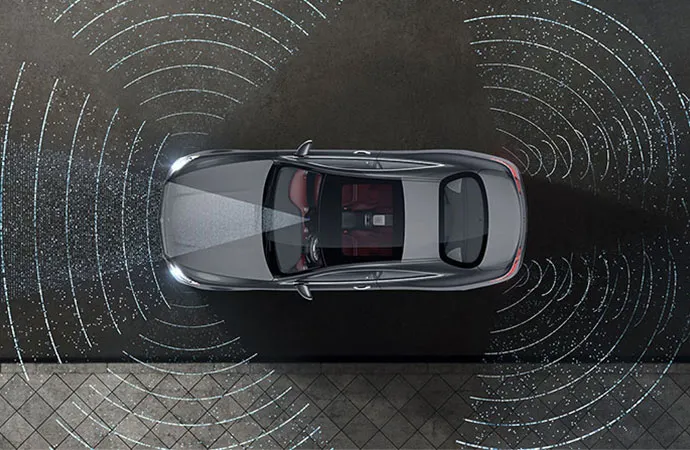 Redefining the Role of the Automobile
At Mercedes-Benz, driving will always be our passion. But autonomous vehicles provide exciting new possibilities for what transportation can look like. They will enhance safety and comfort, and allow travellers to use their time on the road however they wish. And with features like Active Lane Change Assist and Active Parking Assist, many Mercedes-Benz vehicles are embracing the future already.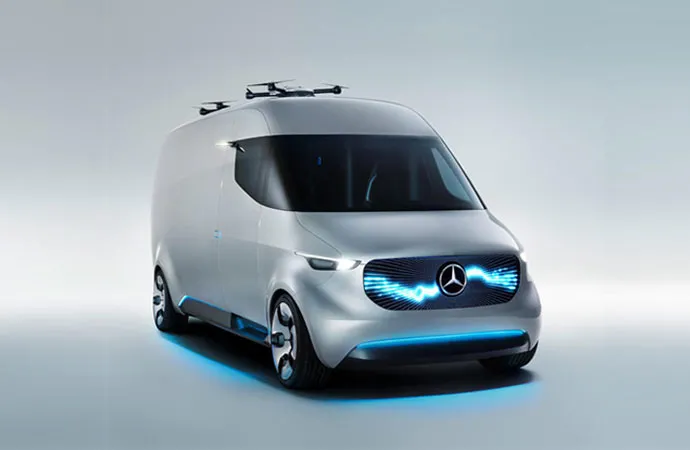 Mercedes-Benz Vision Van: The Future of Tomorrow
With the Vision Van, Mercedes-Benz Vans presents a revolutionary van concept for urban areas. The vehicle as a holistic system integrates numerous innovative technologies for final-stage delivery and thus sets the performance standards and solutions for future van generations. The Vision Van is a combination of emotion and intelligence. The design underscores its function as a platform for a fully interconnected logistics concept and renders this concept tangible for the driver.
Learn more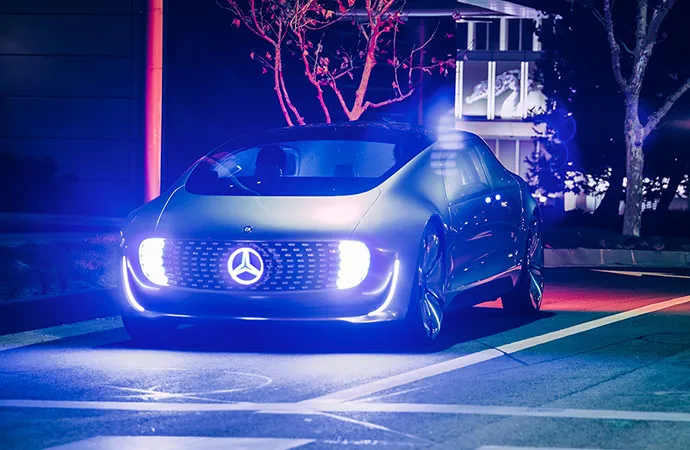 A System in Sync
From the Luxury in Motion to the smart Vision EQ, Mercedes-Benz concept vehicles are prepared for the future. But is the world really ready for autonomous driving? By partnering with companies like Bosch, we are paving the way for urban development and intelligent software that will allow that journey to begin.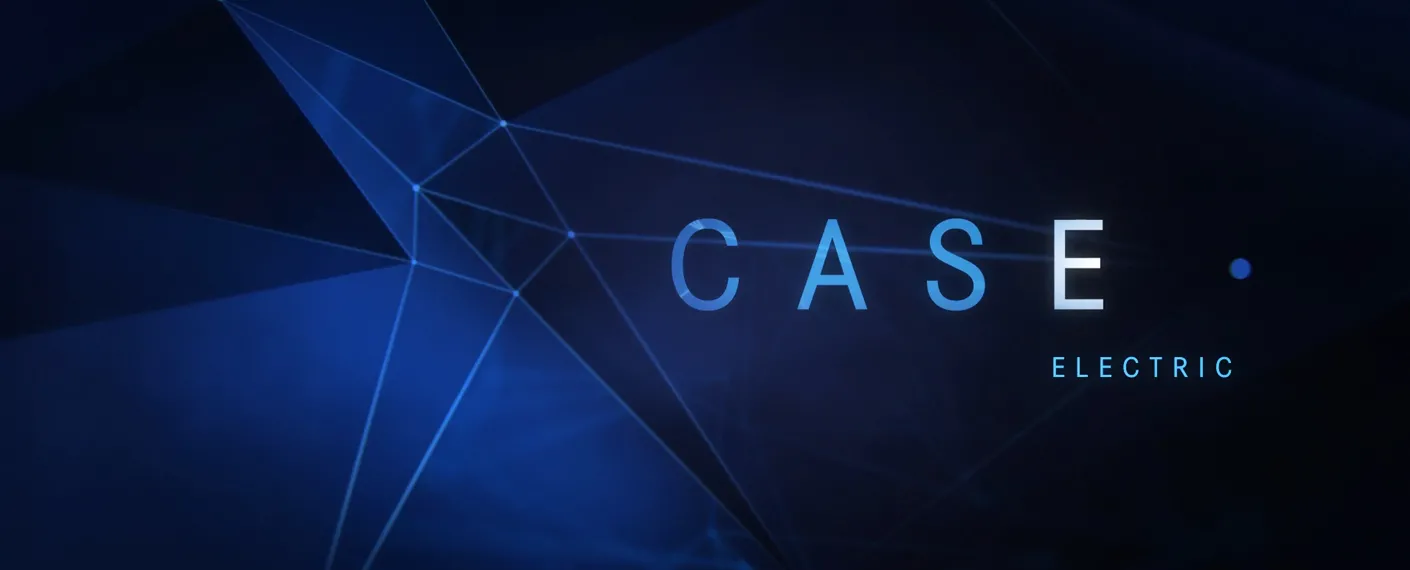 Electric
The Mercedes-Benz EQ lineup of plug-in hybrid and fully electric vehicles – EQ, EQ Power and EQ Power+ represent a serious commitment to ensuring that the best cars in the world are also the best cars for the world.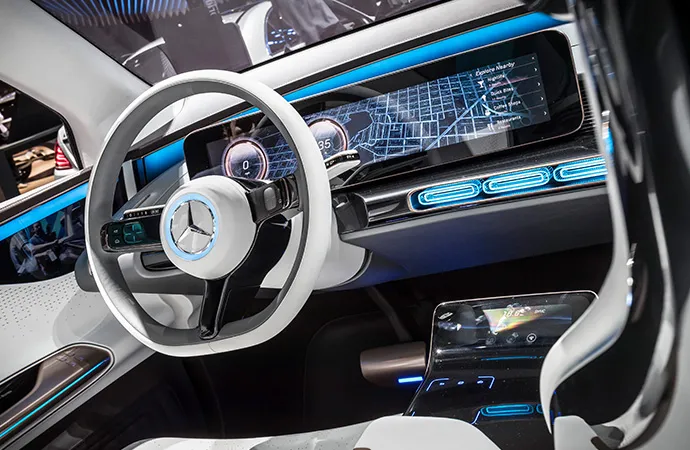 Flipping the Switch
The future of mobility is electric. In addition to the electrification of internal combustion engines, Mercedes-Benz will launch more than ten battery-based electric cars by 2022, from agile smart cars to roaring SUVs. With the help of top technologists and a $1 billion production investment, the most cutting-edge electric vehicles will bear the three-pointed star.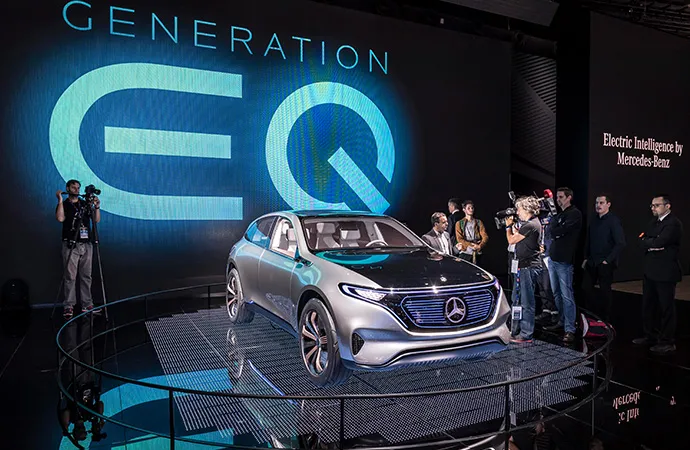 The EQ Ecosystem
From electric vehicles to charging services to home energy storage units, the EQ ecosystem is comprised of products, services, technologies and more. All of this will work together to create an extensive charging infrastructure so that clean travel is the preferred method, no matter the distance.