THE REDESIGNED 2018
S-Class Cabriolet
Outshine the sun.

DESIGN
Lower the roof of the S-Class Cabriolet as it raises the pinnacle of desire. With fresh new style, refreshing new luxuries, and advanced new technologies, it leads a rich tradition of open-air motoring toward a more beautiful future.
---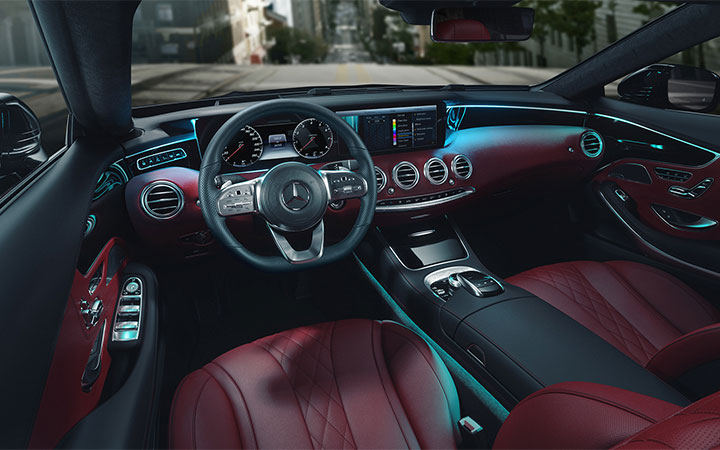 Obsessed with your enjoyment.
Few convertibles bring so much ambiance of their own, from 64-colour LED ambient lighting to new ENERGIZING Comfort Control, which unites climate control, fragrance, massage and music to soothe, satisfy and stimulate your senses.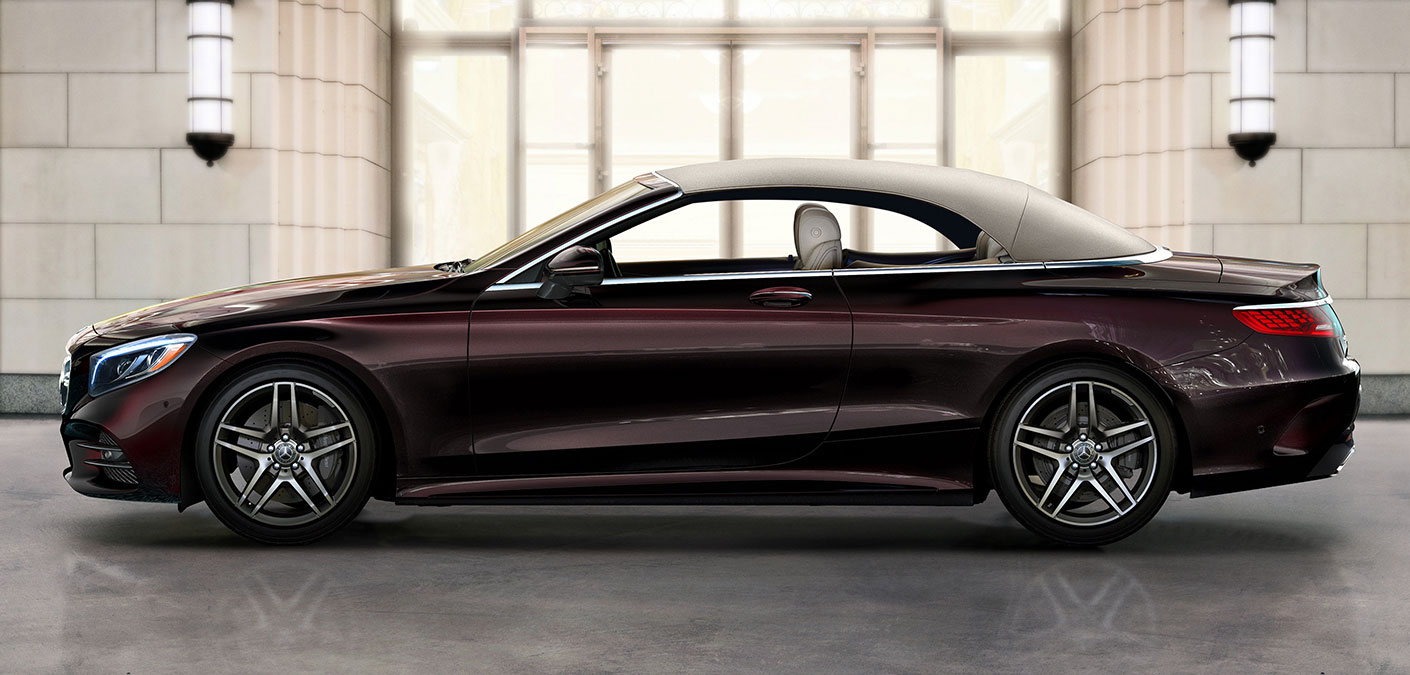 Every day a grand opening.
Offered in four colours, the 3-layer fabric top is impeccably crafted for coupe-like comfort, sleekness and outward views when it's up, or vanish in under 20 seconds, even as you accelerate to 60 km/h. An electric divider automatically partitions the trunk.
Illumination to lead, or leave an impression.
New Ultra Wide Beam LED headlamps brighten more of the road, also adapting to curves and cars ahead. New OLED taillights each feature 33 thin-film Organic LEDs arranged in an intriguing, three-dimensional sculpture of light.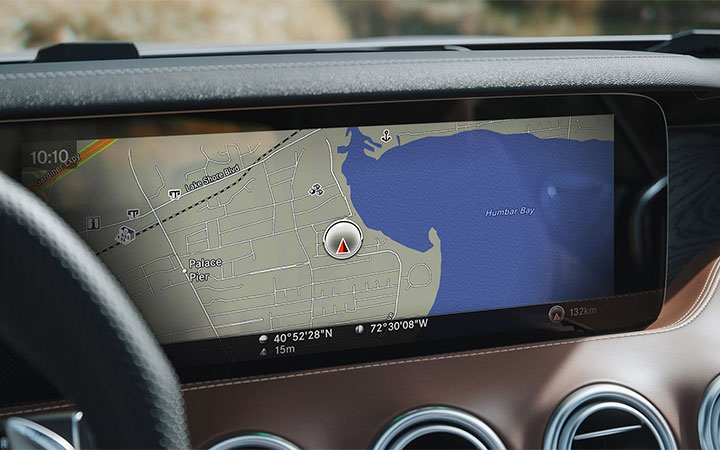 Panoramic views, even on the inside
Dual 12.3-inch widescreens in a seamless floating frame offer vivid clarity and customizable displays. Smartphone-like Touch Control Buttons let you operate most features without taking a hand from the wheel, or just use your voice.

PERFORMANCE
Biturbo power puts the wind in your sails, while an adaptive suspension unravels winding roads. Between the open road and the wide sky, an S-Class Cabriolet has a way of making every drive feel like a deep breath of fresh air.
---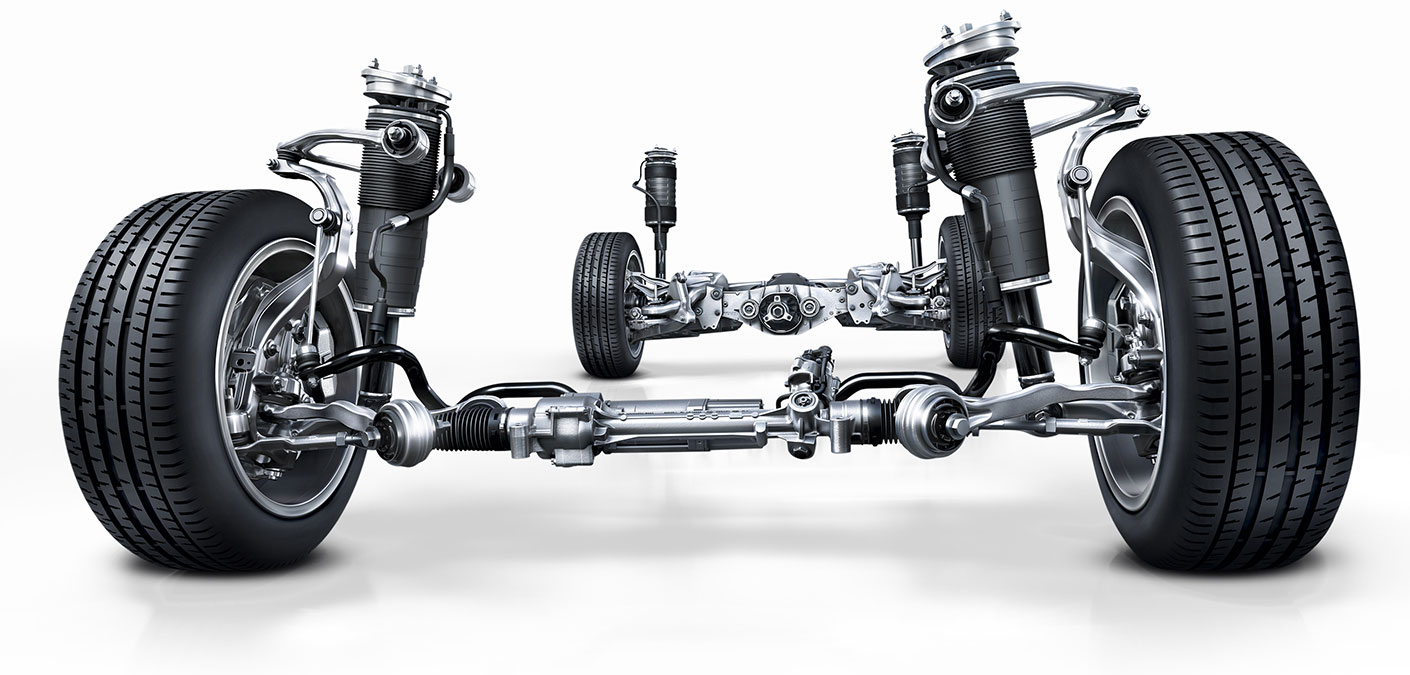 Rides on a cushion of air. Handles like it's glued to the road.
AIRMATIC suspension balances comfort and cornering with computer-controlled air springs. It can self-level as loads vary, adapt as roads vary, and let you change modes from supple to sporty whenever your moods vary.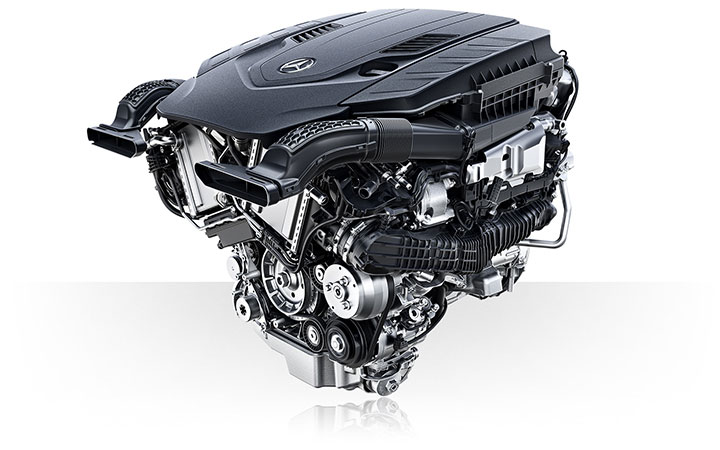 More than a whirlwind of power. Two of them.
A pair of turbos boost the new direct-injected 4.0L biturbo V8 of the S 560 to 463 hp. They're twin turbos are nested in the "hot V" of the engine, to virtually eliminate lag and losses, and whisk you to 100 km/h in just 4.5 seconds.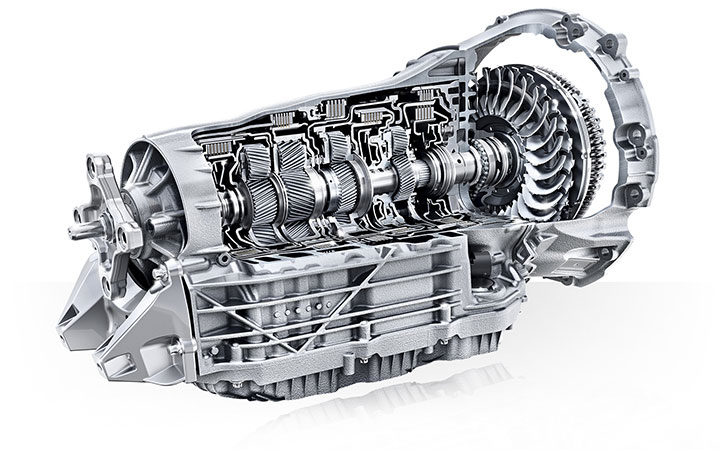 A wider range of talents. From a repertoire of nine speeds.
Swifter, smoother and more versatile, the 9G-TRONIC transmission offers quicker takeoffs, quieter cruising, and more seamless acceleration in between. Shift paddles on the steering wheel keep sporty control at your fingertips.

INNOVATION
No car inspires the industry with innovation like the S-Class. Which means the four individually contoured seats of an S-Class Cabriolet give you a front-row, open-air, all-access pass to technologies you won't find anywhere else under the sun.
---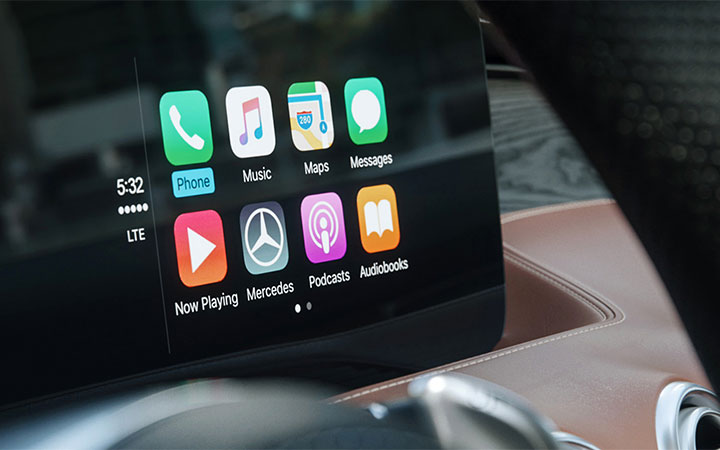 In tune with your desires. And your devices.
Apple CarPlay™ and Android Auto offer new choices in entertainment and navigation. Their unique interfaces work like your phone because they integrate with it, even its voice controls. Wireless charging is also available, front and rear.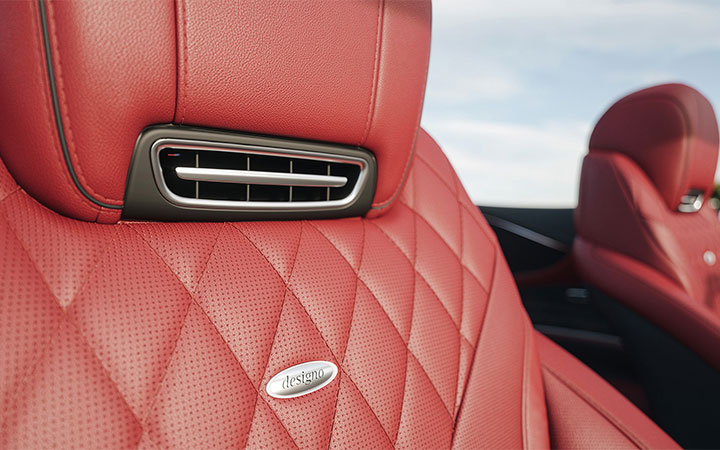 More enjoyment the way it's meant to be. With the top down.
Intelligent climate control adapts automatically to the position of the top and the sun. AIRSCARF envelops you in warm air, so you can keep the top down longer. And MAGIC VISION CONTROL windshield washers can clear your view without splashing the cabin.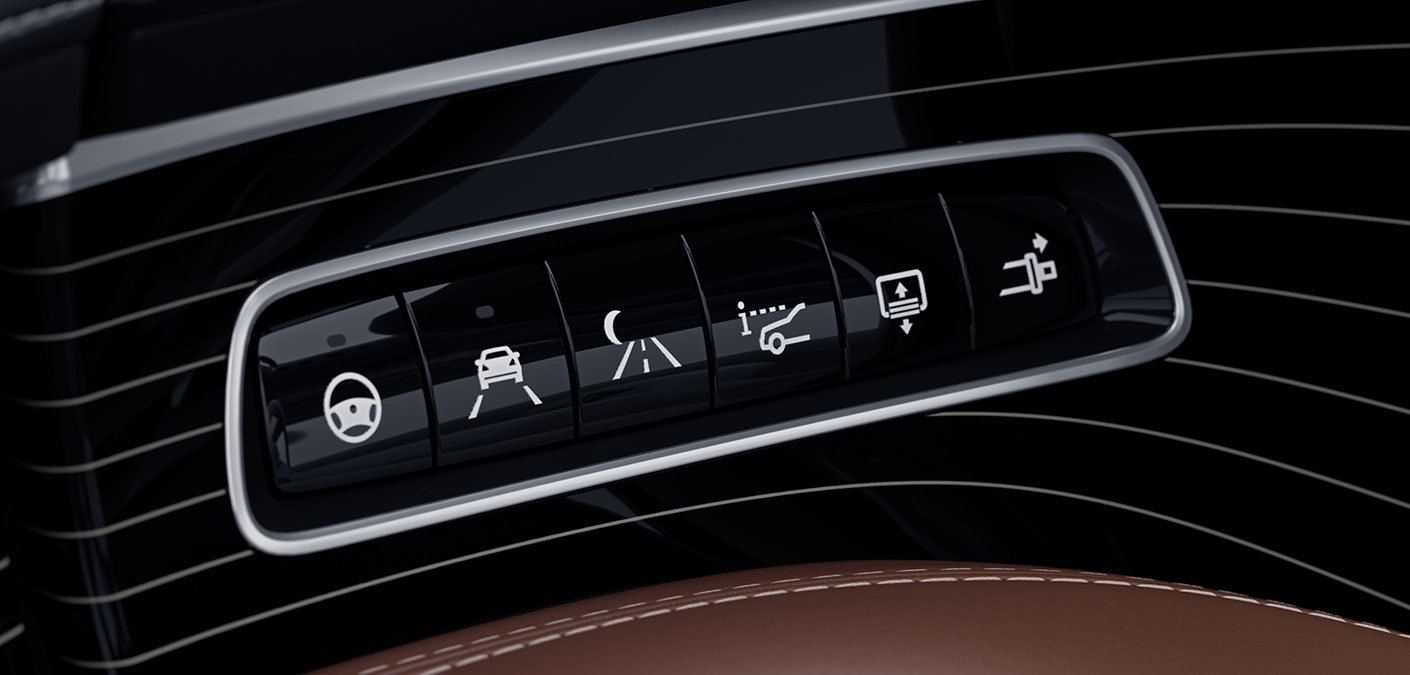 It looks after you by looking ahead. And all around.
Today's S-Class previews the future of driving. It can change lanes with a tap of your finger. Slow itself for a highway exit. Turn stop-and-go in to go-with-the-flow. And watch out for danger ahead, even when it's coming from behind.
Models
S 560 Cabriolet

$

166,600

* MSRP

Engine

4.0L V8 biturbo
Net power

@ 5,250-5,500 rpm
463

hp

Acceleration

0-100 km
4.5

sec

Net torque

@ 2,000-4,000 rpm
516

lb-ft
---
Dimensions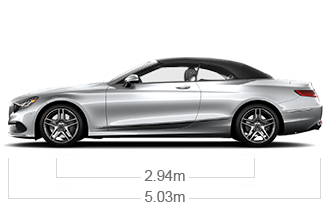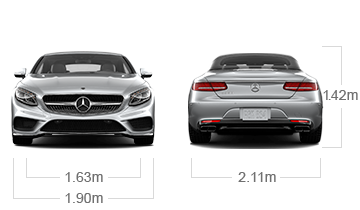 Key Features
Passenger capacity

4

Trunk capacity

250-350 L

Transmission type

9G-TRONIC 9-speed automatic

City fuel economy

13.9 L/100 km

Highway fuel economy

9.2 L/100 km