Prepaid Maintenance
Drive with confidence.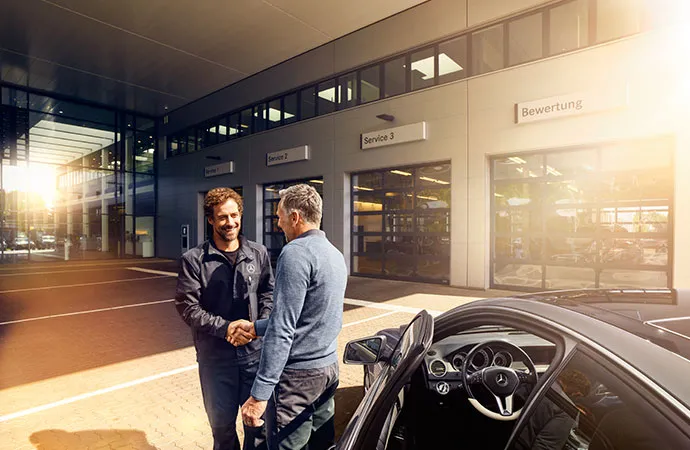 Prepaid Maintenance
Prepaid Maintenance is available for most Mercedes-Benz models[1] at the time of purchase, or any time before the first scheduled maintenance service.
Mercedes-Benz Prepaid Maintenance offers further peace of mind: your vehicle's factory scheduled maintenance will be followed, its warranty maintained, and all work will be performed by highly-skilled technicians using the latest diagnostic tools, and Mercedes-Benz GenuineParts.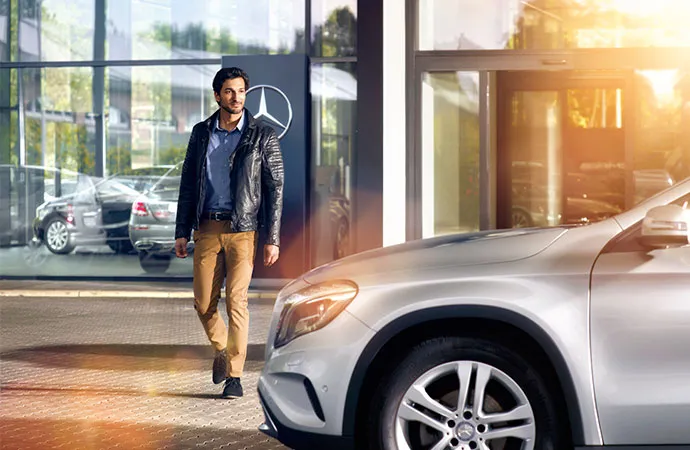 Prepaid Maintenance Select
Prepaid Maintenance Select is available for most 2010 and newer Mercedes-Benz models. Vehicles are eligible for Prepaid Maintenance Select anytime after the first scheduled maintenance service or when mileage exceeds 25,000 km for most Gasoline-powered models (18,000 km for Diesel, AMG and V12 models), whichever occurs first. [9]
Frequently Asked Questions
Purchase of a Mercedes-Benz Prepaid Maintenance plan does not confine you to only one dealership for your service needs. The plan follows you, so if you require service when you're on the road — or if you relocate — your plan will be honoured at any authorized Mercedes-Benz dealer in Canada.
The Mercedes-Benz Prepaid Maintenance plan is designed to maximize the service life of your vehicle's components and systems for optimum performance. The plan provides you with value; up to 30% savings versus purchasing maintenance as you go and a convenient way to service your vehicle without the worry of having to pay later on — so you can avoid unwanted surprises. Keeping up with factory scheduled maintenance also helps keep your warranty valid.
Even when you are leasing your vehicle, you are responsible for all needed maintenance and repairs as described by the terms of the lease agreement. Lease customers who purchase a Mercedes-Benz Prepaid Maintenance plan may receive a increase in the residual value of their vehicle. This can result in an additional savings of 20%, when Prepaid Maintenance is purchased as part of the lease contract, with matching terms.