AMG C-Class Sedan
Thunder, three ways.
AMG C 43 4MATIC, AMG C 63 and AMG C 63 S SEDANS
Ever since the very first AMG C-Class, the formula has literally been a winning one, from countless German Touring Car Championships to generations of drivers' hearts won over by its ideal blend of thundering power and lightning-quick response.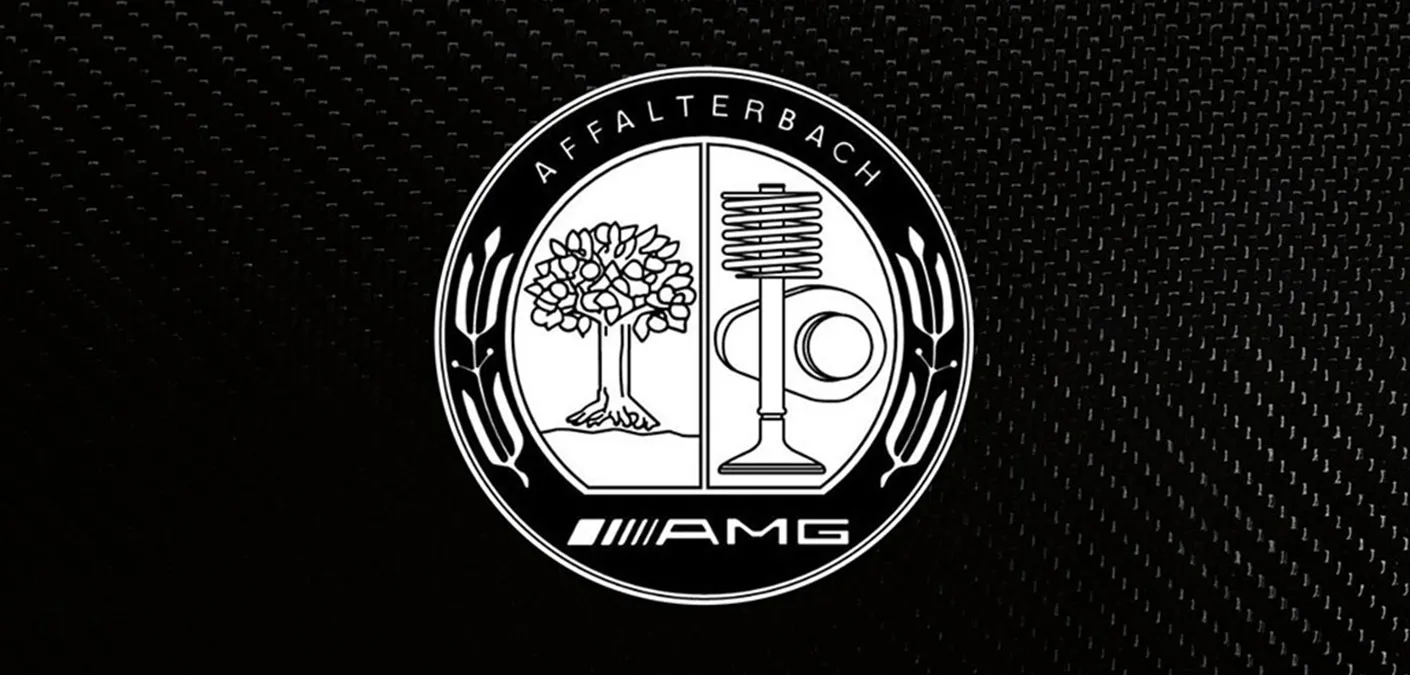 AMG: Driving performance for 50 years
In an old mill in 1967, two automotive engineers with a passion for motorsports began turning Mercedes-Benz sedans into winning racecars. Today, as the performance division of Mercedes-Benz, AMG continues to create victory on the track and desire on the streets of the world. Every Mercedes-AMG vehicle is the product of craftsmen, designers and engineers who live to test limits, and for a singular goal: Driving Performance.

Born to perform, developed to outperform
A Mercedes-AMG engine only starts with the state of the art. From there, everything from fuel pressure to exhaust routing is developed to quicken, heighten and intensify its response, and yours. Developed for AMG's racecars, patented NANOSLIDE cylinder walls cut friction, raising endurance and power.
---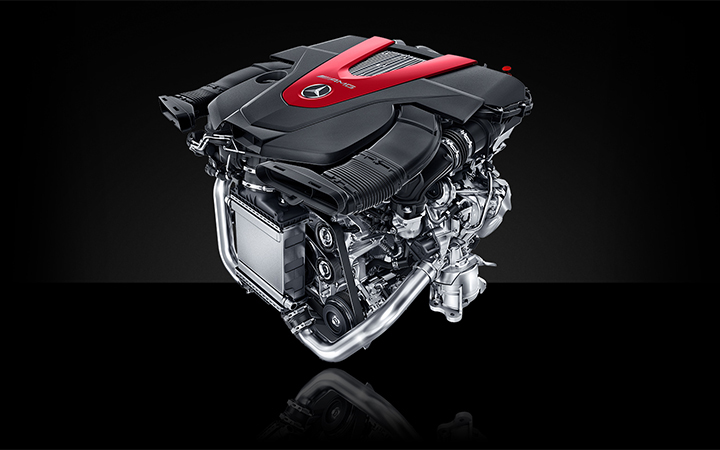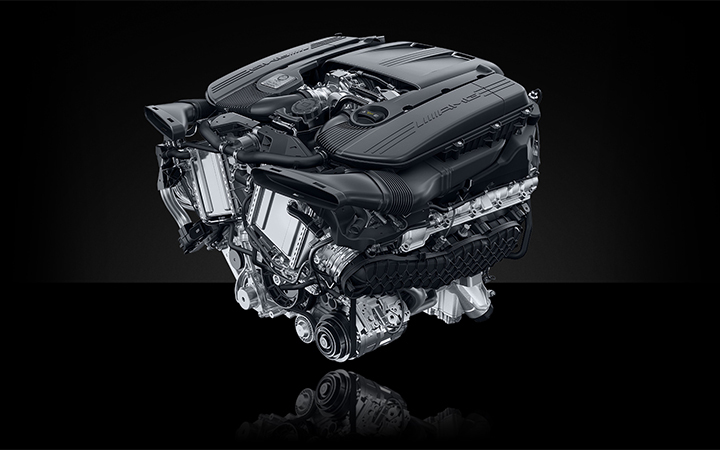 More power, the most power, and then some.
In the C 43 4MATIC, higher boost, less friction and myriad fortifications of its biturbo V6 add up to 362 hp, and 4.7 seconds to 100. Handcrafted biturbo V8s give the 469-hp C 63 and 503-hp C 63 S more power than any competitor, for 0-100 in as little as 4.0 seconds. [1]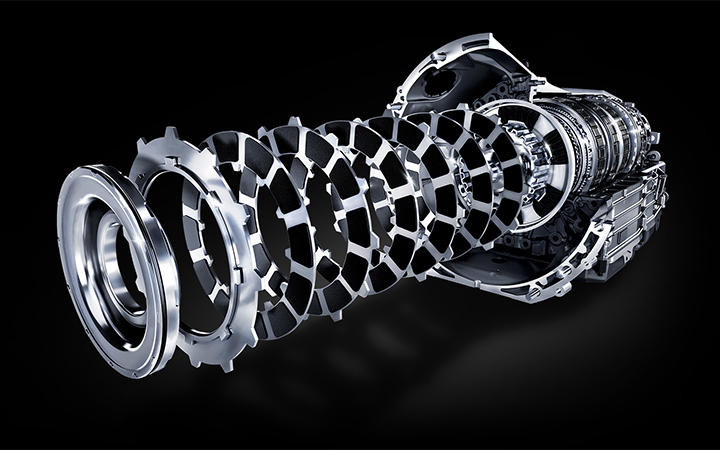 Quicker shifts, with 9 speeds or multiple clutches
A paddle-shifted 9G-TRONIC 9-speed keeps you in charge of the C 43 4MATIC's 384 lb-ft of torque. In the V8 models, the multiclutch AMG SPEEDSHIFT MCT 7-speed is masterful at sending the 479 lb-ft of the C 63, or the 516 lb-ft in the C 63 S, to their wide rear tires.
Torque to tarmac, express delivery
AMG Performance 4MATIC turns the C 43's torque into traction and agility. A 31:69 rear bias quickens takeoffs and clings to corners. Limited-slip differentials send the power of the V8s to each rear wheel with dexterous determination, locking mechanically in the C 63, and electronically in the C 63 S. [2]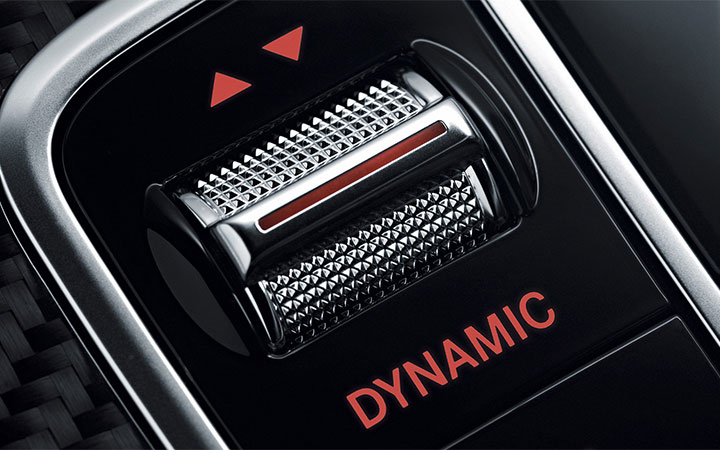 Multiple modes, for all your driving moods
With a wider stance and more rigid components, AMG RIDE CONTROL hones handling to a brilliant edge on road or track. The multiple modes of AMG DYNAMIC SELECT let you dial in the shifting, adaptive damping, exhaust sound and more, adding a RACE mode in the C 63 S.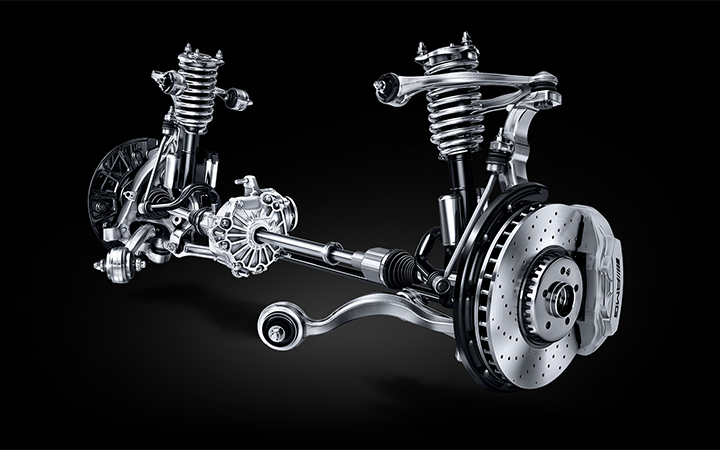 Calipers of a higher calibre, for unfading confidence
Multipiston fixed front calipers apply massive, more even braking force. Sizable discs are cast with their perforations in place, not drilled later. Racing-proven compound disks on the V8 models can be upgraded to Carbon Ceramic front brakes on the C 63 S.

Precision in every curve, confidence in every move
A Mercedes-AMG cockpit adheres to the same principles as its running gear. AMG-exclusive gauges and performance readouts, a thick flat-bottom steering wheel, and deeply supportive seats ensure every action generates satisfaction. AMG Performance seats and carbon fibre trim highlight the upgrade menu.
---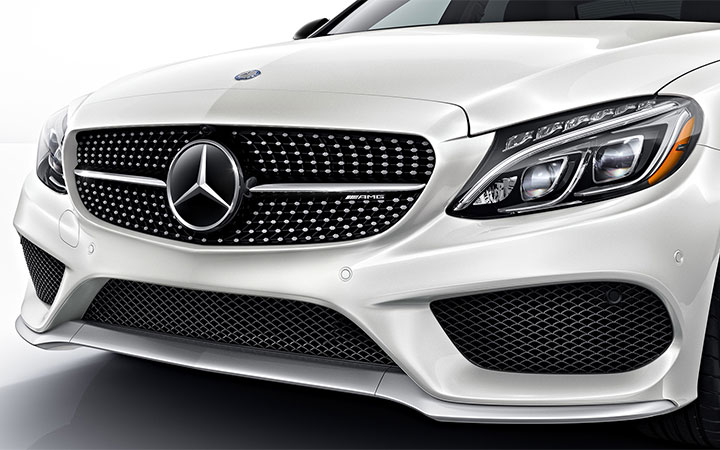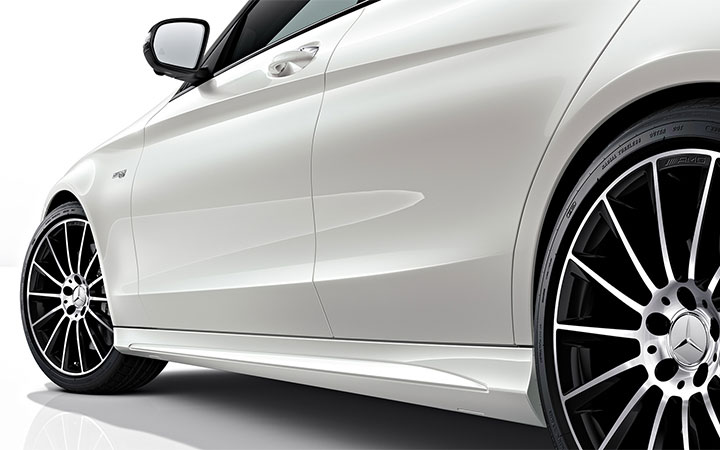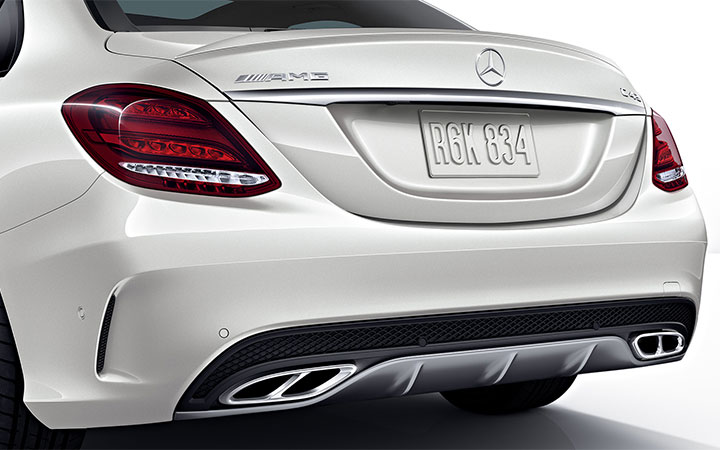 Distinctive style, distinguishing details
The chiseled muscle of AMG bodywork further tones the C-Class physique. The C 43's grille glistens in radiant chrome. Sculpted front fenders flare to fit widened C 63 and C 63 S chassis. Rear spoilers are optimized in the wind tunnel. And styling packages add gloss black or carbon fibre details.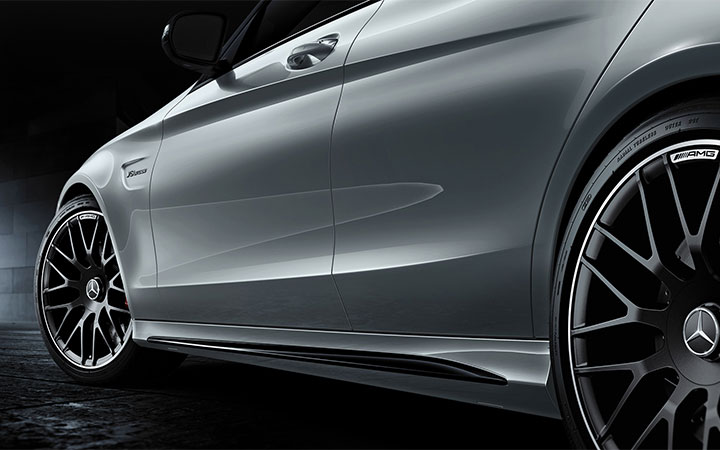 Lightweight wheels, legendary precision
A selection of AMG wheels let you suit your style without compromising quality or precision. The C 43 4MATIC's standard 18-inchers can be swapped for any of four 19-inch styles. The 18-inch C 63 and 19-inch C 63 S wheels each have their own design, or choose from two forged 19-inch options.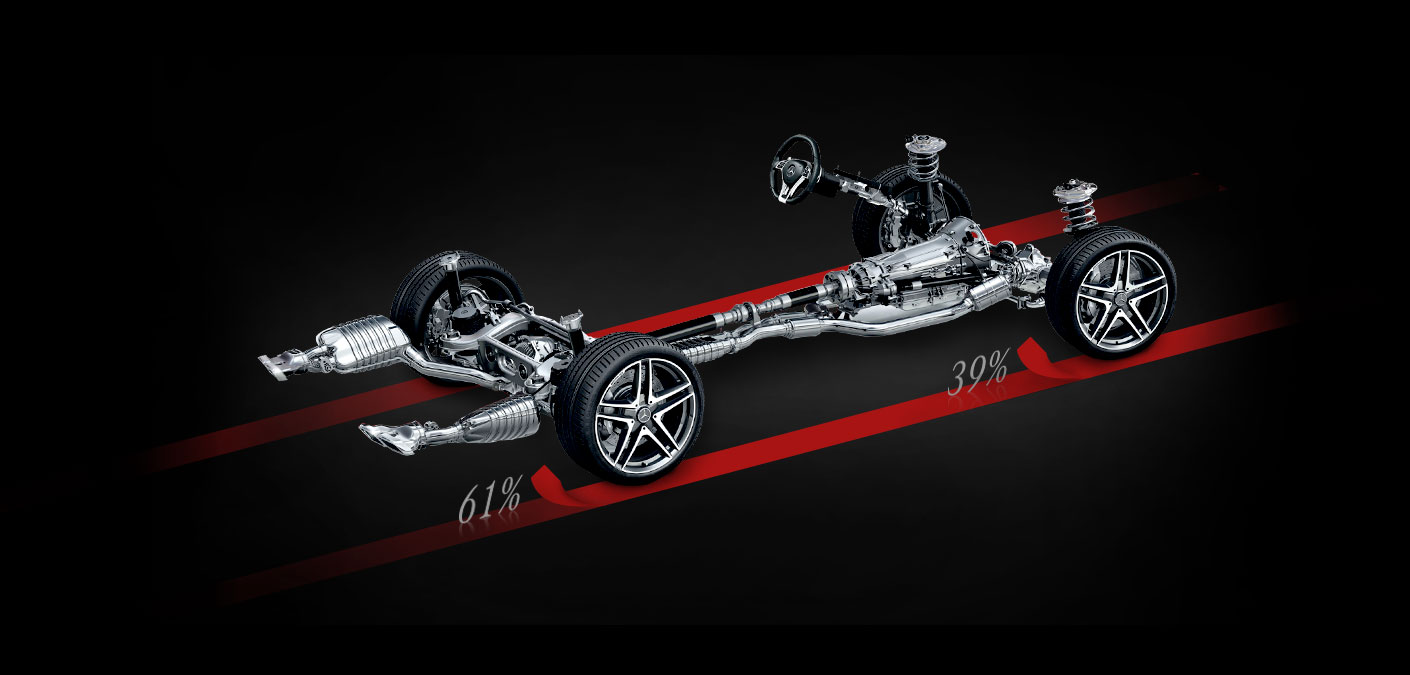 The power of attraction, and of traction
AMG Performance 4MATIC is engineered to turn grip into go. A 31:69 front/rear torque split maximizes power to pavement for quicker takeoffs, sharpens agility in turns, and shines even when the sun doesn't. In a C 43 4MATIC, it's always a beautiful day for driving.
Models
AMG C 63 Sedan

$

75,700

*

MSRP

Engine

Handcrafted AMG 4.0L V8 biturbo
Acceleration

0-100 km
4.1

sec

Net power

@ 5,500-6,000 rpm
469

hp

Net torque

@ 1,750-4,500 rpm
479

lb-ft
---
Dimensions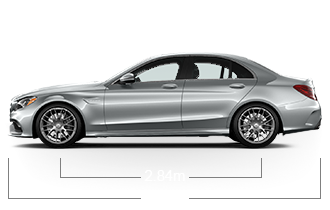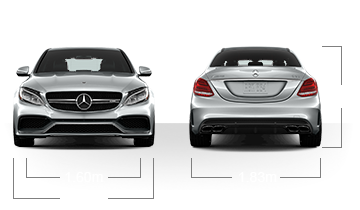 Key Features
Passenger capacity

5

Trunk capacity

435 L

Transmission type

AMG SPEEDSHIFT MCT 7-speed

City fuel economy

13.4 L/100 km

Highway fuel economy

9.6 L/100 km
AMG C 63 S Sedan

$

84,600

*

MSRP

Engine

Handcrafted AMG 4.0L V8 biturbo
Acceleration

0-100 km
4.0

sec

Net power

@ 5,500-6,250 rpm
503

hp

Net torque

@ 1,750-4,500 rpm
516

lb-ft
---
Dimensions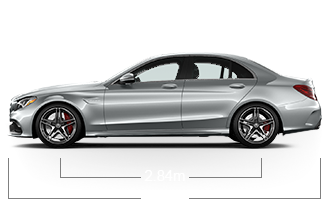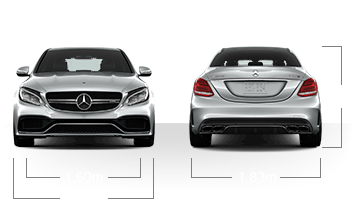 Key Features
Passenger capacity

5

Trunk capacity

435 L

Transmission type

AMG SPEEDSHIFT MCT 7-speed

City fuel economy

13.4 L/100 km

Highway fuel economy

9.6 L/100 km