Mercedes-AMG S-Class Sedan
Performance for perfectionists.
AMG S 63 and S 65 SEDANS
The racing legacy of AMG started not with a sports car but with a bright red S-Class sedan fortified with what seemed like superpowers. For 2018, AMG has raised the standard for superlative with the new 603-hp S 63 and 621-hp S 65.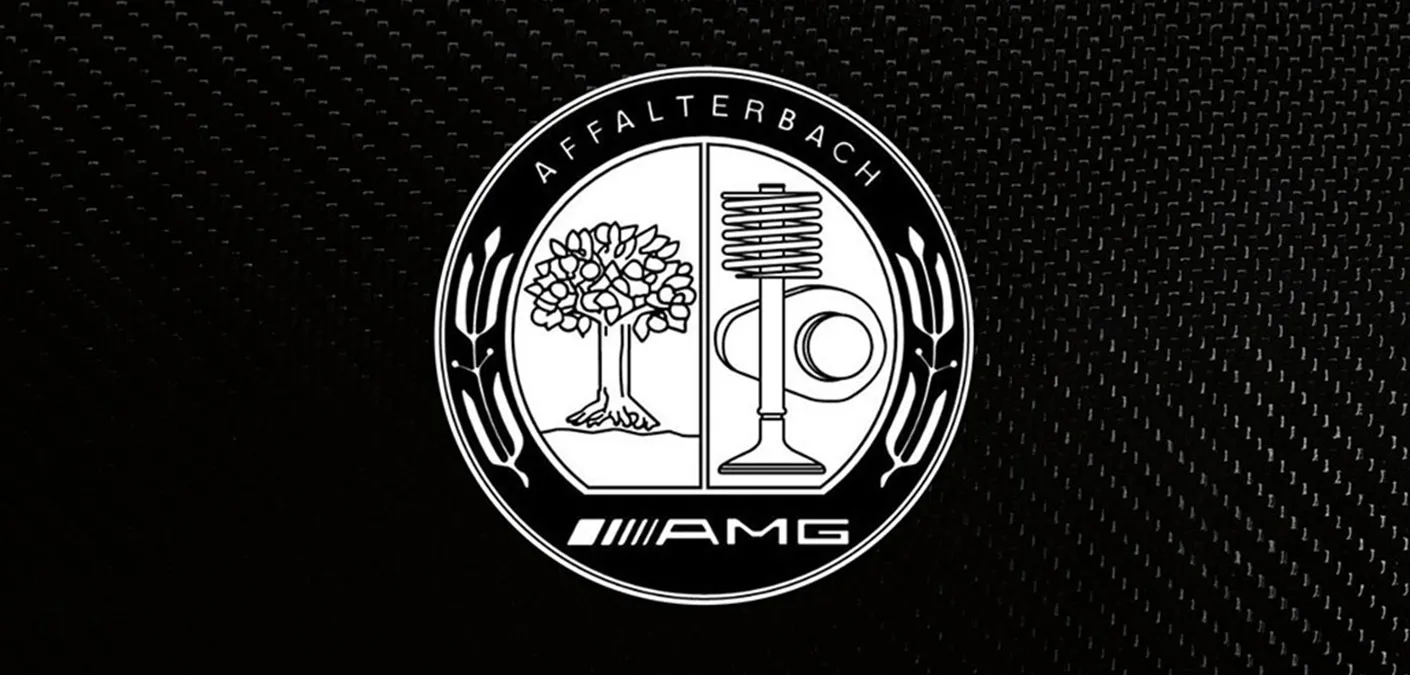 AMG: Driving performance for 50 years
In an old mill in 1967, two automotive engineers with a passion for motorsports began turning Mercedes-Benz sedans into winning racecars. Today, as the performance division of Mercedes-Benz, AMG continues to create victory on the track and desire on the streets of the world. Every Mercedes-AMG vehicle is the product of craftsmen, designers and engineers who live to test limits, and for a singular goal: Driving Performance.

Born to perform, developed to outperform
A Mercedes-AMG engine only starts with the state of the art. From there, everything from fuel pressure to exhaust routing is developed to quicken, heighten and intensify its response, and yours. Developed for AMG's racecars, patented NANOSLIDE® cylinder walls cut friction, raising endurance and power.
---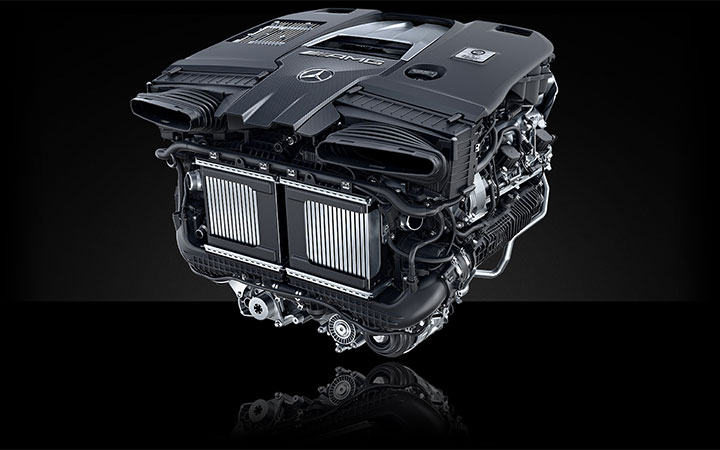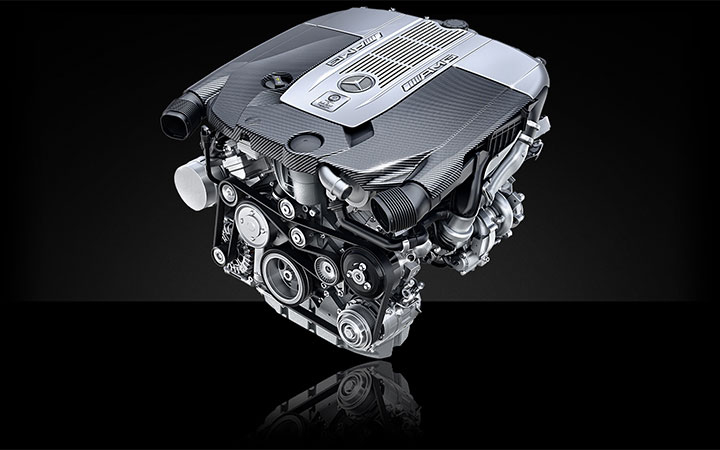 A stampede of handcrafted horsepower.
A new 4.0L V8 nests a pair of twin-scroll turbos between its cylinder banks, to put 603 hp in your hands. Its "hot inside V" design cuts lag, losses and the S 63's 0-100 time to 3.5 seconds. The S 65's biturbo V12 delivers 621 hp and a staggering 738 lb-ft of torque. [1]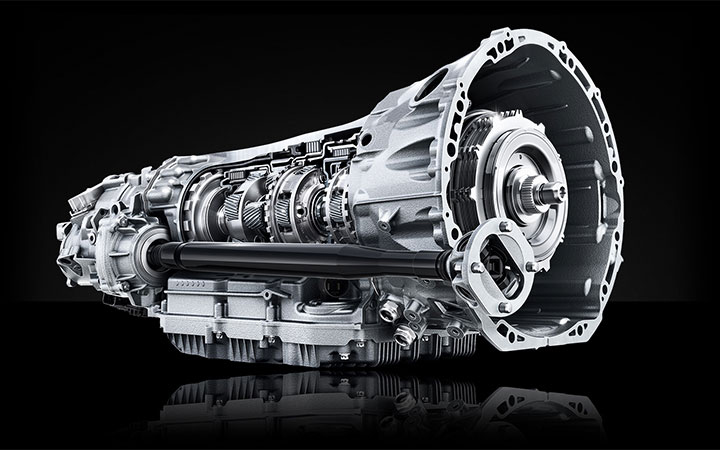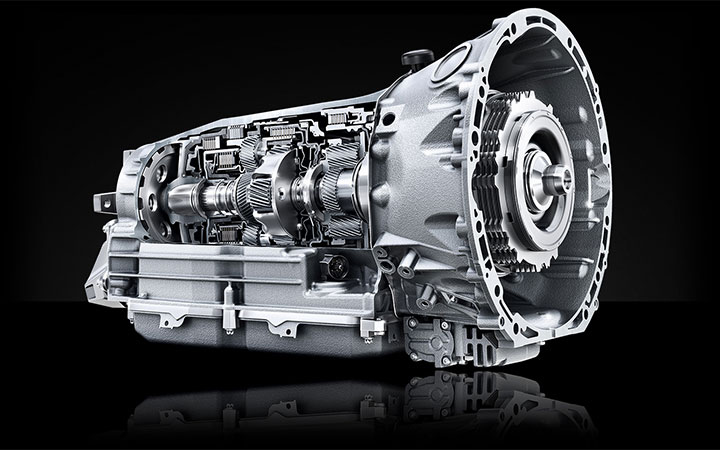 A revelation in every rev.
Quick-shifting transmissions keep you at the peak of power. A new 9-speed multiclutch AMG SPEEDSHIFT MCT in the S 63 is lighter, swifter and more flexible. Both it and the S 65's AMG SPEEDSHIFT PLUS 7-speed offer multiple modes and can downshift multiple gears.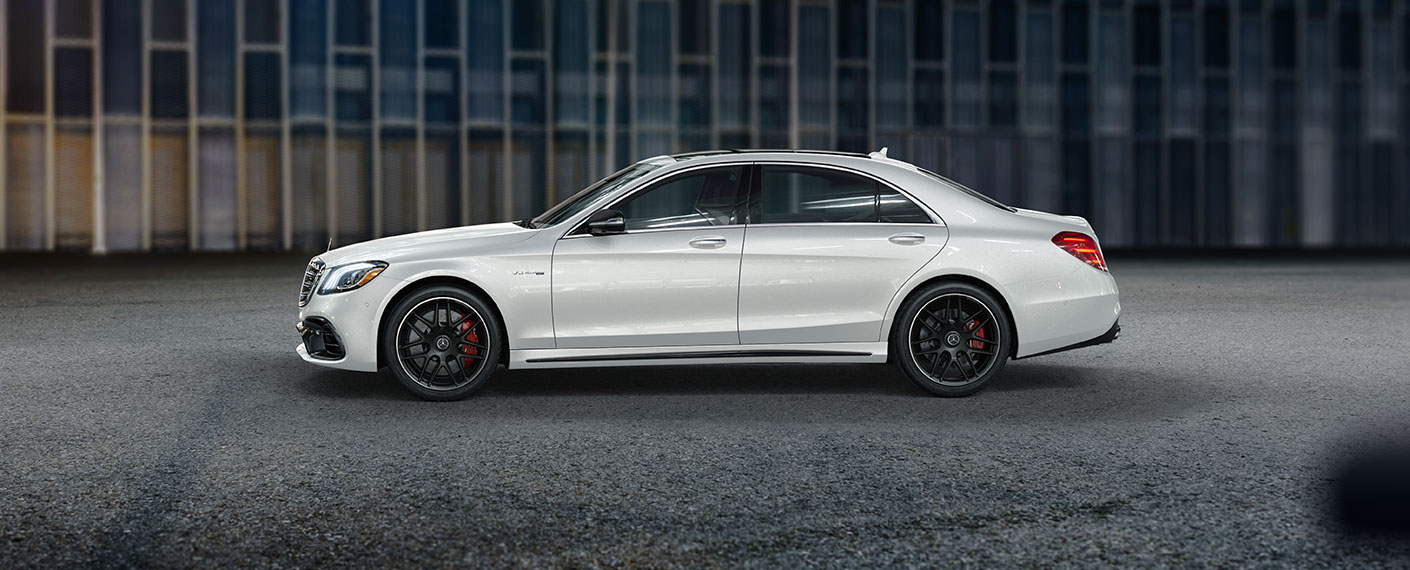 A new generation of all-wheel drive
New variable-torque AMG Performance 4MATIC+ can expertly apportion power to each of the S 63's wheels, or send 100 percent to the rear wheels. With the multiple modes of AMG DYNAMIC SELECT, it can quicken launches, power out of corners with determination, and also offers a pure-RWD "Drift" mode. [2]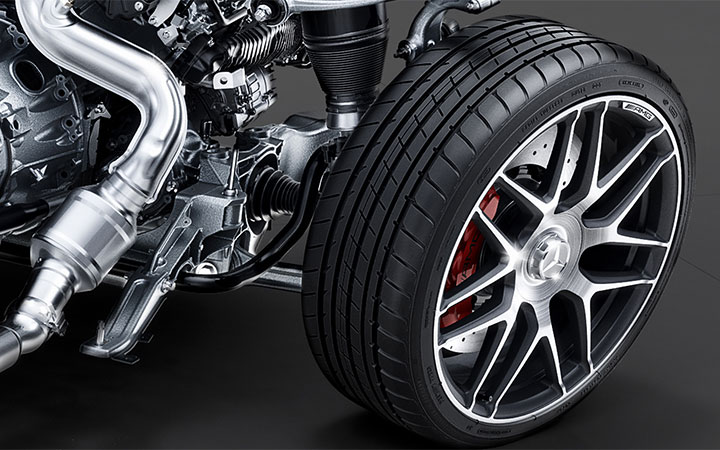 A vector toward victory in corners
Along with 3-stage ESP that lets you vary the intervention of the Electronic Stability Program, torque-vectoring Dynamic Cornering Assist helps you take curves with greater precision. Single-wheel braking helps gently pivot the car onto a more favorable path. [3]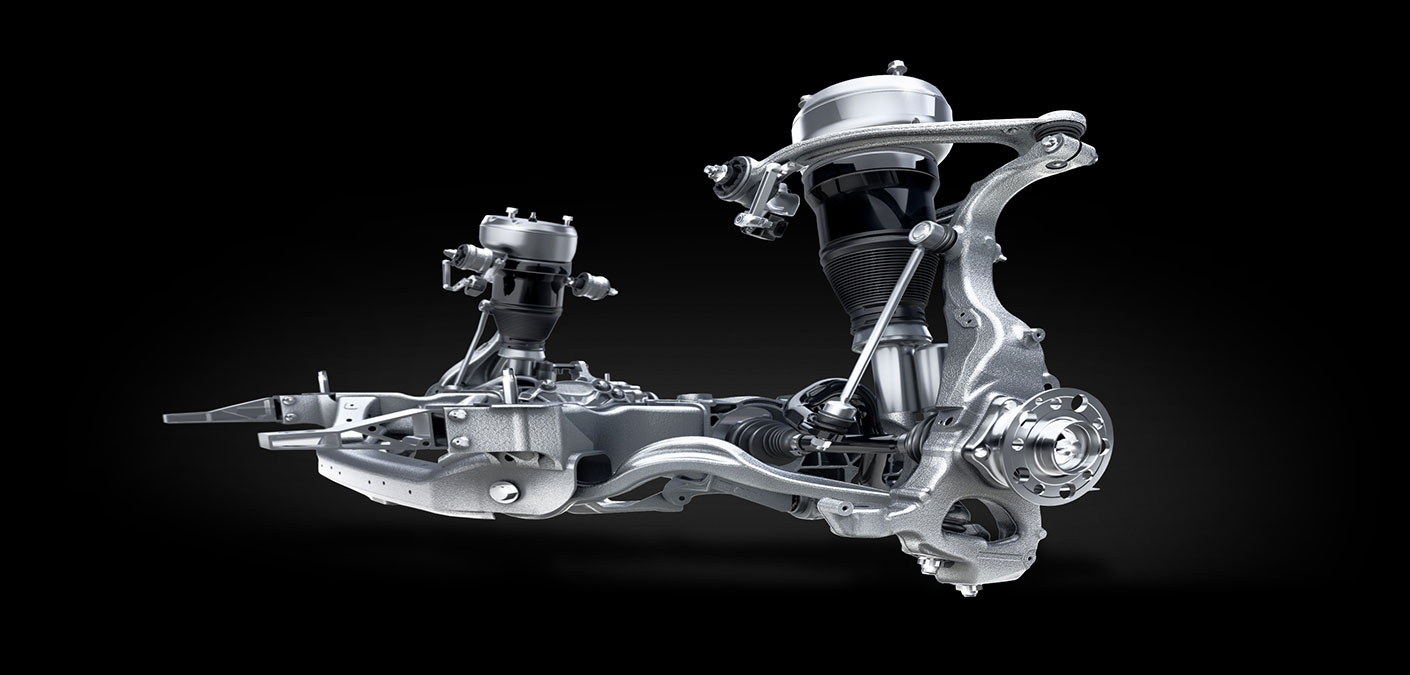 An ideal balance of agility, civility and capability
The AMG Adaptive Sport Suspension is based on AIRMATIC in the S 63, and on the fully active, camera-based and curve-tilting MAGIC BODY CONTROL in the S 65. Each offers multiple modes so you can fine-tune their extraordinary capabilities to suit you desires or meet the demands of the road below.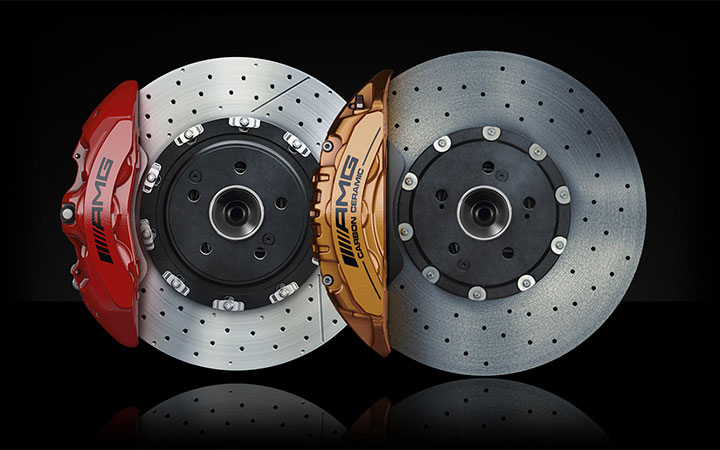 The strength to rein in its horses
An AMG S-Class is engineered to decelerate even more admirably than it turns rpm in to mph. Rigid 6-piston front calipers evenly apply high braking force to huge perforated and slotted 390mm front discs. Optional AMG Carbon Ceramic brakes are race-proven for extreme endurance with less weight. [4]

Crafted to a higher standard
Much like its hand-built engine, the cabin of an AMG S-Class is a carefully crafted from materials chosen for their performance, endurance and visceral rewards. And since knowledge is power, the reconfigurable widescreen dash and available Head-Up Display help keep you in the know, at a glance.
---
The S-Class of AMG Sedans
The AMG S 63 Sedan lets you enjoy its astounding performance from a haven of abundance. Along with a rich roster of innovative luxuries, the cabin also offers a wide range of configurations, comforts and colour choices, all exquisitely tailored in Nappa or semi-aniline leather.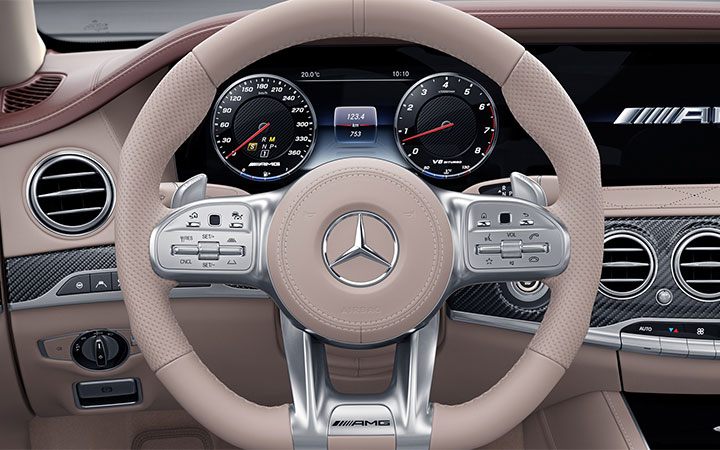 Control in your hands
The AMG Performance steering wheel is more than a hand-stitched, flat-bottom link to the car's extraordinary handling. Its new Touch Control Buttons let you manage its exceptional array of features with smartphone-like scroll, swipe and select thumb gestures.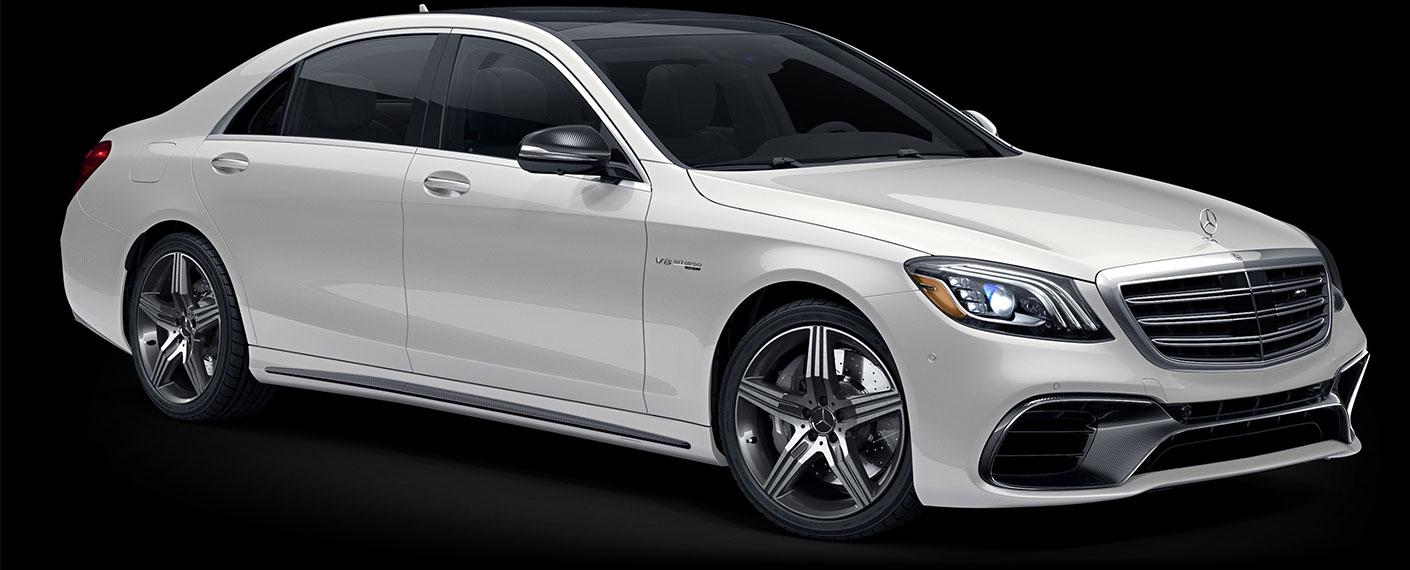 Impressively expressive
Choose from five 20-inch AMG wheel designs, nearly all forged-alloy. Accent the aero-aggressive AMG bodywork and deep gloss or modern matte paintwork with carbon fibre or gloss black trim packages. However you style your AMG S-Class, it's going to make a statement that its performance is eager to back up.
Models
AMG S 63 4MATIC+ Sedan

$

163,500

* MSRP

Engine

Handcrafted 4.0L AMG V8 biturbo
Acceleration

0-100 km
3.5

sec

Net power

@ 5,500-6,000 rpm
603

hp

Net torque

@ 2,750-4,500 rpm
664

lb-ft
---
Dimensions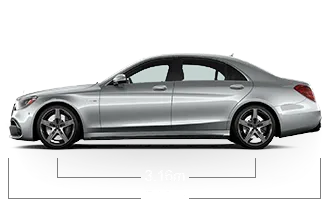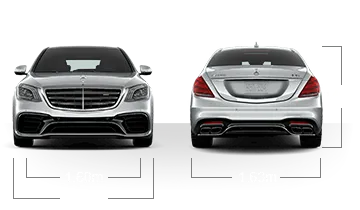 Key Features
Passenger capacity

5

Trunk capacity

510 L

Transmission type

AMG SPEEDSHIFT MCT 9-speed

City fuel economy

14.1 L/100 km

Highway fuel economy

8.9 L/100 km
AMG S 65 Sedan

$

254,800

* MSRP

Engine

Handcrafted 6.0L AMG V12 biturbo
Acceleration

0-100 km
4.2

sec

Net power

@ 4,800-5,400 rpm
621

hp

Net torque

@ 2,300-4,300 rpm
738

lb-ft
---
Dimensions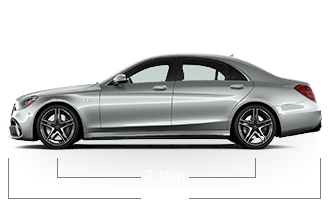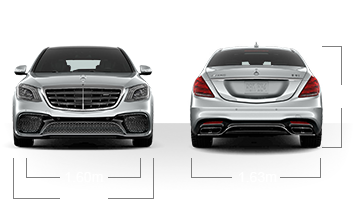 Key Features
Passenger capacity

5

Trunk capacity

TBD L

Automatic transmission

AMG SPEEDSHIFT PLUS 7G-TRONIC 7-speed

City fuel economy

18.6 L/100 km

Highway fuel economy

10.9 L/100 km