Returning Your Vehicle
A simple, 4-step process.
Third-Party Vehicle Pre-Inspection
Three months prior to your expected vehicle return date
You will be contacted to set up a no-charge third-party vehicle pre-inspection. We encourage you to have your vehicle pre-inspection completed between 45 and 90 days prior to your expected return date to ensure enough time for maintenance or repairs, if needed. Flexible and convenient, it can take place at your home, workplace, or even your local Mercedes-Benz dealership, at a time that works for you. This inspection will help you avoid any surprises when you're ready to return your vehicle.

We recommend repairs be performed at an authorized Mercedes-Benz dealer or body shop to ensure the best quality and avoid any unexpected charges if repairs do not meet our standards.

Remember – you won't be able to make any repairs once you return the vehicle to the dealership.
Review Vehicle Pre-inspection Results
If you have any questions regarding your vehicle pre-inspection, we're here to help. Just contact your Mercedes-Benz dealer to review your pre-inspection report. They'll help you understand your options for repairs, replacement items and the costs for any excess wear and tear. This is also a good time to schedule the return of your vehicle with your Mercedes-Benz dealer.
At lease maturity
We encourage you to contact your Mercedes-Benz dealership before your lease matures and set up an appointment to return your vehicle by lease maturity. Scheduling an appointment in advance will help ensure the best possible lease return experience.
Upon vehicle return, you will be provided with a Vehicle Return Receipt. In most cases you will also be provided with a Vehicle Condition Summary and a Lease End Statement. However, if a third-party pre-inspection was not performed on your vehicle prior to return or if the condition of your vehicle has changed since the vehicle pre-inspection was conducted, a Vehicle Condition Summary and a Lease End Statement may not be available and a final third-party inspection may be needed to determine your final kilometrage and any excess wear and tear.
After returning your vehicle
In the event you have not received the Lease End Statement at the time of return, you'll receive a Lease End Statement in the mail. This statement will detail any charges or fees for damages, kilometre overages or excess wear and tear, as well as any other outstanding payments, late charges, deferral fees or other charges and any credits you may be owed. Remember that completing your pre-inspection will help identify any chargeable issues early, so you can take any necessary steps to avoid them, if possible.
Think Mercedes-Benz…Again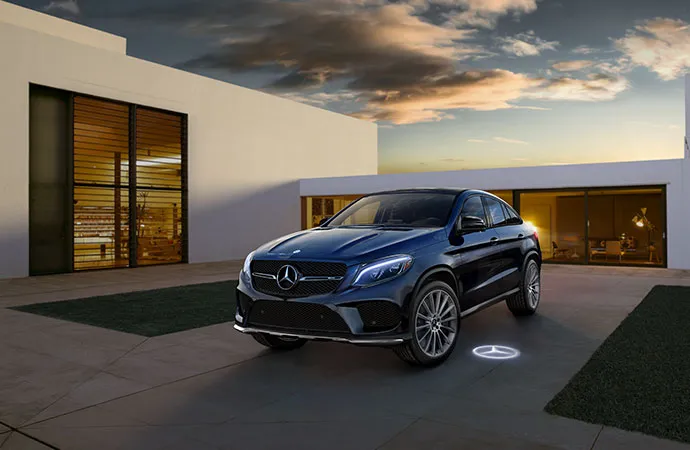 Think Mercedes-Benz…Again
Put yourself behind the wheel of a new Mercedes-Benz all over again. With a fresh lineup of vehicles and discounts that honour your loyalty, getting into a new Mercedes-Benz couldn't be easier. Check out the new line or book a test drive today. Did you know? You could make your next lease experience even simpler by purchasing First Class Lease Protection. Available on most vehicles, it offers added peace of mind through a variety of options that protect you from expenses that may result from excess wear and tear. Consult your Mercedes-Benz dealer for details.