Financing
Options
Experience a new standard of luxury with rewarding and worry-free financing options.
Financing
Once you have decided that owning a Mercedes-Benz is the right decision for you, let us customize a financing plan that suits your lifestyle.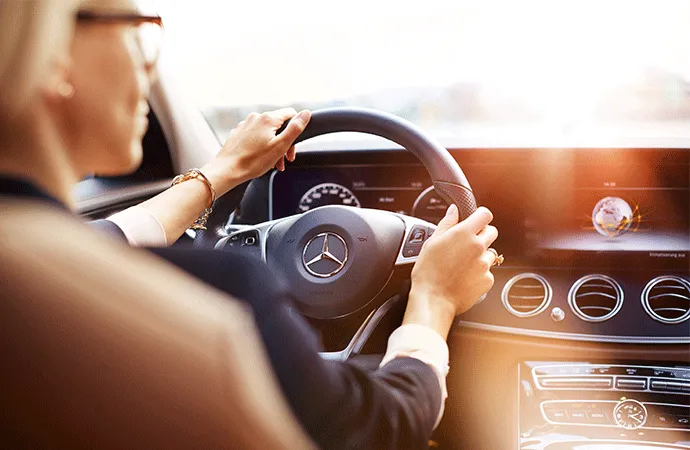 Financing
We understand your passion for modern luxury and the drive behind each Mercedes-Benz vehicle. We are dedicated to delivering nothing but the best towards your journey to ownership.
Competitive interest rates combined with flexible contract terms from 24 to 84 months, your dealer will help design a contract that works for you.Disclaimer[1]
[1] Extended terms may be available. Contract terms vary depending on vehicle model year.
Star Advantage
With Star Advantage, enjoy the benefits of leasing with the privilege of ownership. [2]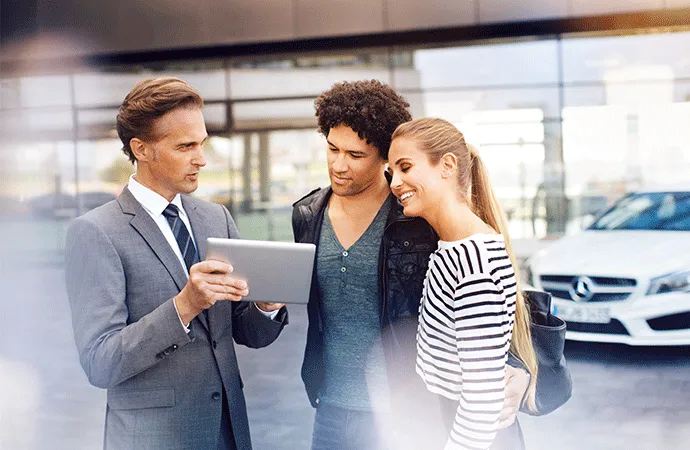 Star Advantage
Compared to traditional retail financing, Star Advantage provides a unique payment plan with lower monthly payments and a final "balloon" payment at the end of your financing term. At maturity, you may opt to refinance [3] with us or keep your Mercedes-Benz by paying off the outstanding balance.
[2] Not available in the province of Quebec.
[3] Subject to credit approval.
[4] Subject to credit approval.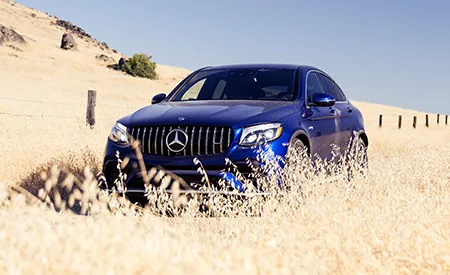 Frequently Asked Questions
Please visit our Frequently Asked Questions page if you have more questions.