Leasing Options
Innovative, customer-focused financial services for Mercedes-Benz drivers

Single Pay Option
Available for "walk-away" leases for a variety of monthly lease terms, this plan lets you make all of your monthly lease payments up front in one lump sum, instead of making a traditional monthly lease payment.

Walk Away Lease
The "walk away" (or Closed-End) Lease allows you to make a set number of monthly payments for a variety of term lengths, with a limit to the amount of kilometres that can be driven during the lease term.
Learn More
Unlimited Kilometre Lease

Unlimited Kilometre Lease
In the "unlimited kilometre" (or Open-End) Lease, commercial customers can also make a set number of monthly payments for a variety of monthly terms, but without kilometre restrictions. However, at the end of an Open-End Lease you become responsible for the value of the vehicle. This option is not available in all provinces.
Learn More

Lease Return Options
We strive to make your Lease Return Process as efficient as possible. The Mercedes-Benz Financial Services Lease Return Guide provides an overview of our vehicle condition guidelines in the event that you choose to return your vehicle. Please click on the link below to begin the step-by-step walk-through of the Lease Return Guide which provides information regarding excess wear and tear, excess kilometrage charges and a vehicle condition review checklist.
Lease Return Process walk-through
| | |
| --- | --- |
| Flexible Lower Payments | When leasing your vehicle, you have an added convenience with flexible and lower payments. Select desired term, down payment and monthly payment. |
| Lease-End Flexibility | Once your lease ends, you can return or buy your vehicle, or you may be able to extend your lease. The choice is yours. |
| Gap Waiver | If your vehicle is declared a total loss, we'll cover the difference between the insurance proceeds and the balance owed to Mercedes-Benz Financial Services, less any deductible. |
| Explore Modern Luxury | When you lease, you'll be able to get a new vehicle every two to three years (typical lease term 24-36 months). Plus, shorter lease cycles allow for leasing of new vehicles with the latest technology. |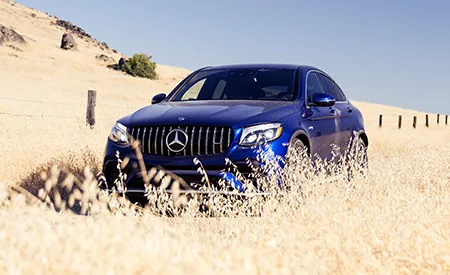 Frequently Asked Questions
Please visit our Frequently Asked Questions page if you have more questions.